This page shows the seismograms of the last 24 hours (DRUMS) of different stations:
All drums lines are 30 min of recording and every station has 3 channels: vertical (Z), north-south (N) and est-west (E).
The seismograms could be different for the amplitude representations, for the waveform because of the sensor type and for the local seismic response.
PLEASE NOTE: those images Must be considered only for information/divulgation and DO NOT have to be used for seismic alert purpose, damage evaluation or seismic prediction.
UPRP - Perugia (Prepo)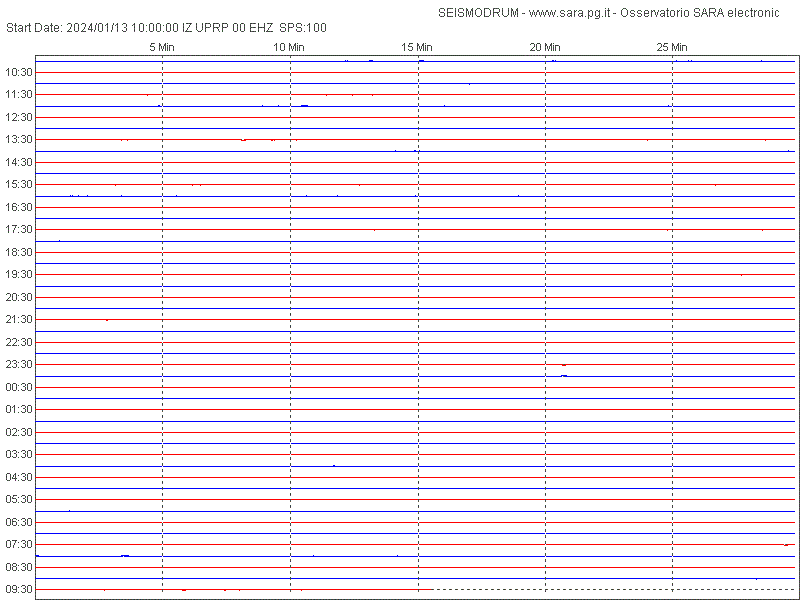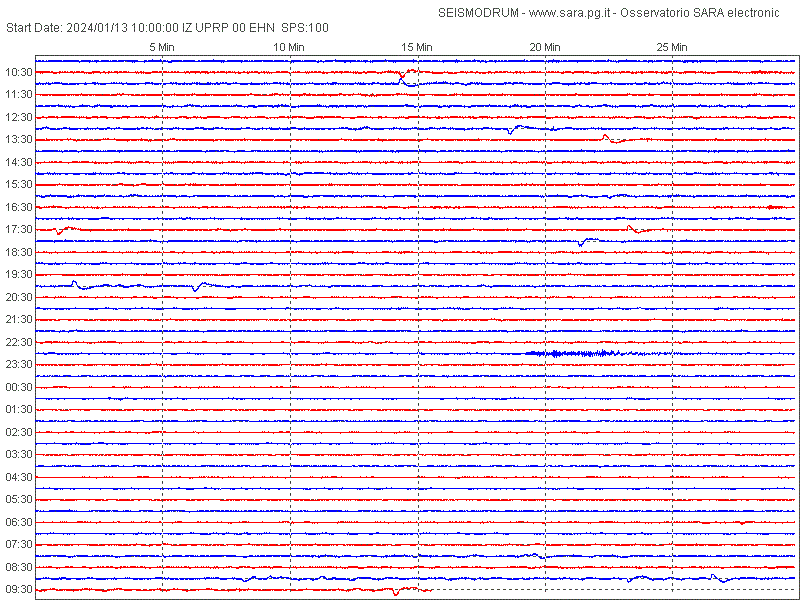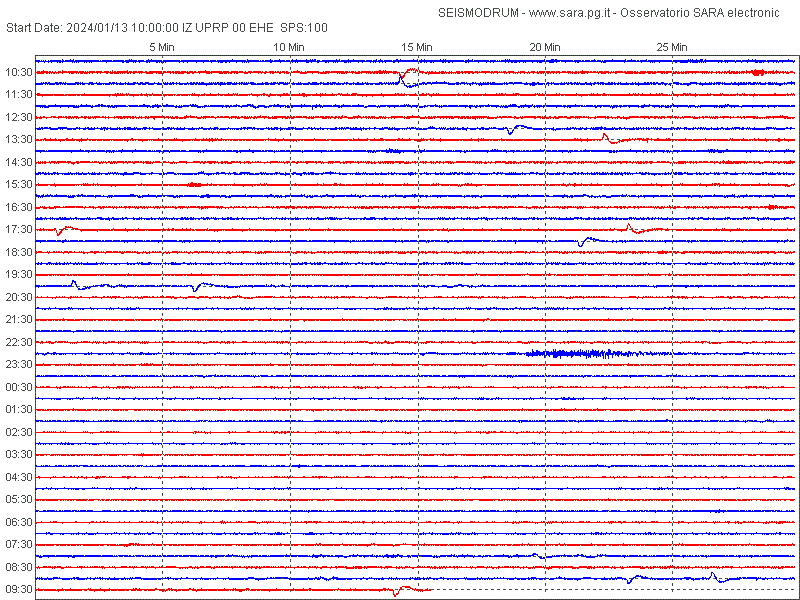 ---
IZTMP - Città di Castello (PG)- Località Antirata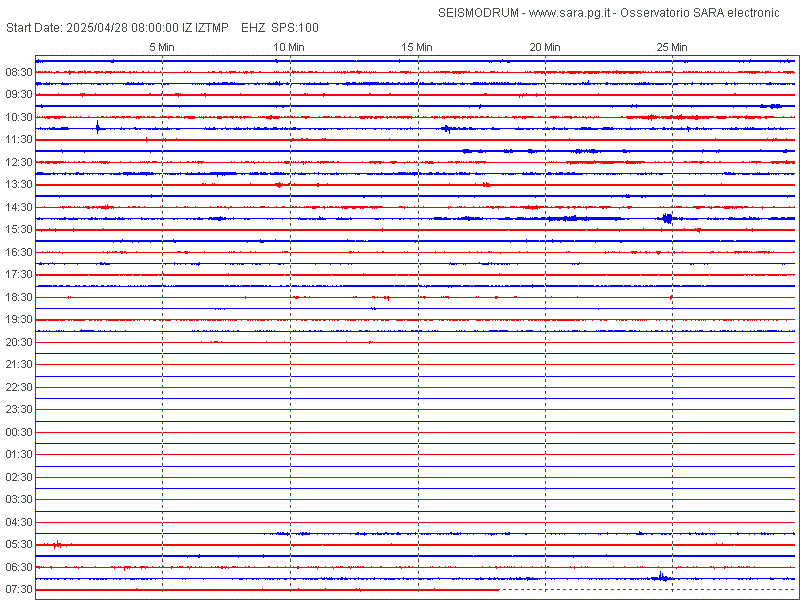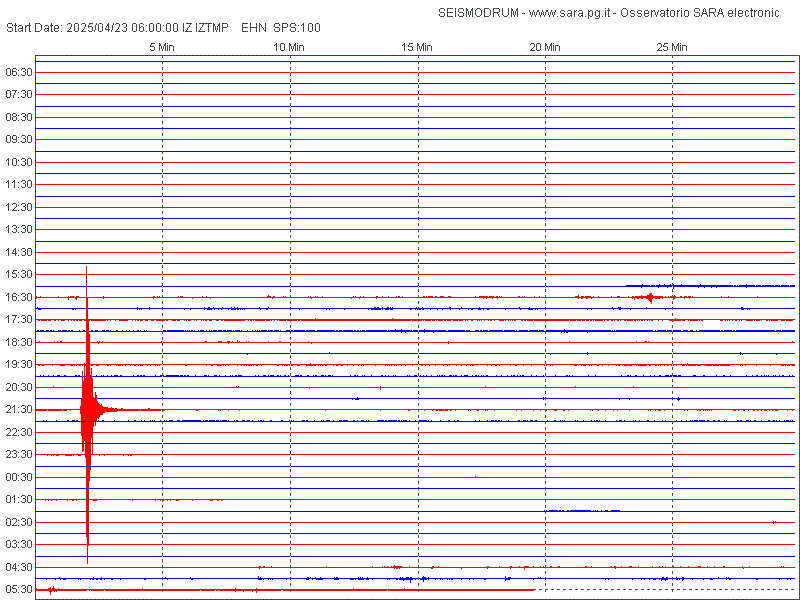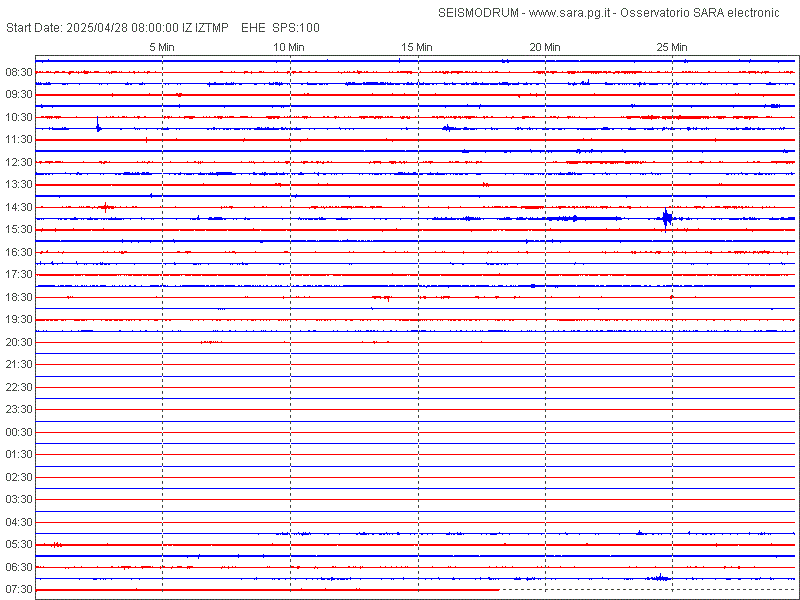 ---
UORV - Colfiorito (PG) - Monte Orve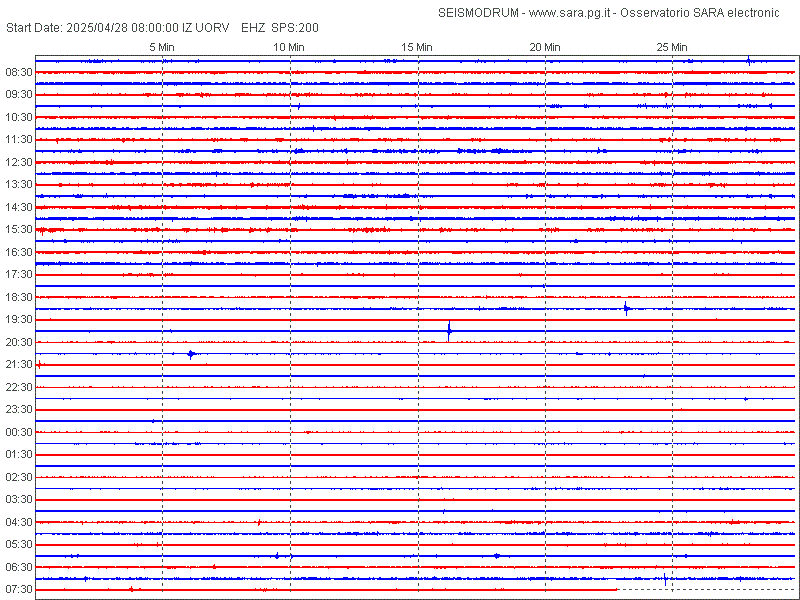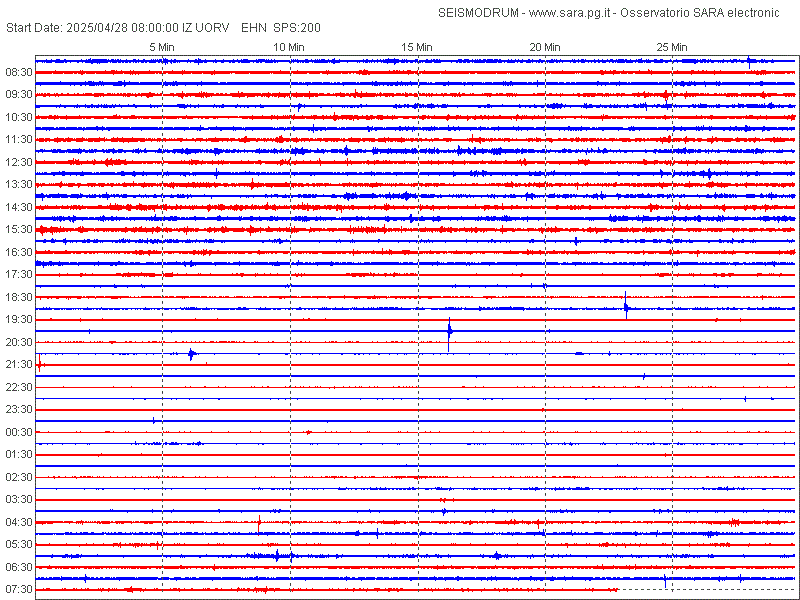 ---
UNRC - Norcia (PG)